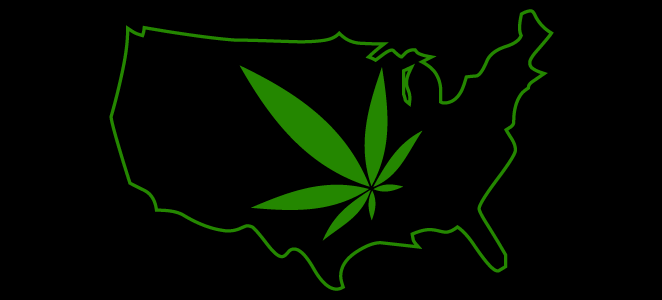 Comments Off

on Dispensaries And Growers Are Too Big To Win
, 29/08/2012, by
anthonytaurus
in
Opinion
I consider this article to be an addendum to the previous article: Marijuana Legalization. You're Failing At It. I want to be very clear from the start, this addendum is how marijuana can win.
Currently, marijuana is in a pseudo-legalization state. I consider it an entrapment scheme, ignorantly developed by local activists and purposely ignored at the federal level. Considering how difficult it was for the law enforcement, local and federal, to bust marijuana growers and distribution, it makes sense, to some degree, to allow these people this level of legalization. The reason is simple. Growers and distribution networks are basically snitching on themselves.
Think about it. Your state has legalized medical marijuana. States have set up registries for users, growers, and distributors. This directory of criminal activity never existed before. To make matters worse, these people are advertising their activities. "Come here, come now.. free joints.. discounts". Now, federal law enforcement doesn't have to do any work at all. They don't even need to do investigations. The criminals are screaming, "HERE I AM! ARREST ME, PLEASE!! TAKE MY MILLIONS TOO!!" It's never been so easy for the DEA.
As a citizen of these various states, you can easily alert the DEA to large operations which are sanctioned by the state. What are local law enforcement, from state attorneys to local cops to prohibitionist citizens, doing? They're giving Uncle Sam a call, every single day. Dispensaries are getting shut down and growers are getting busted all the time. This is the current state of pseudo-legalization. Should we be mad at the federal government or ourselves? Well, I'm not mad at myself. I'm not the one with the imagination that it's ok to set up large scale operations.
The question becomes, how do we continue on this path? In my opinion, this is the path to failure. Marijuana advocates are leading citizens to believe that it's ok to set up these businesses and it's ok to set up these large grow operations. The federal government is letting you know that it's NOT ok to set up these businesses and grow operations in words and actions. Before, my answer was to simply "STOP IT!"
But, then I got to thinking. I looked back at previous articles and documents and did some more thinking. The facts are:
1) Marijuana activists are clearly too narrow-minded to see the big picture and
2) Federal government is content on letting the marijuana activists continue to snitch on themselves
I've come to the conclusion that, considering the path we're on, the state by state strategy can win. However, we have to be mindful of being "too big to win". What's that even mean? Simply put, pay attention to who the federal government is going after: the big boys – dispensaries and large growers. The DEA doesn't have the manpower to conduct low level arrests so they're not going to conduct low level arrests. They admitted to that reality in 2009. But, they do have more than enough manpower to shut down large operations. And, they admitted to that reality as well.
How can this state by state strategy actually be a win for patients? The answer was always right in front of me: Stay small. It's not a new concept. It's something that I've been advocating for years along with many other people who talk about it and do it themselves. But, the great flaw of too many marijuana activists, whether it's greed or righteousness, is that they want to be the end all. They want to be large scale providers. While it makes sense; what business doesn't want to be large and successful? Unfortunately, this is exactly how you end up in a federal prison. So, perhaps the marijuana industry, as it is now, should want to be successful but not large – collectives and smaller grow operations. Basically, you don't want to show your behind to the federal government. Clearly, they can shut you down and they will shut you down.
If we take a second to actually think about it, shed those wild egos and silly righteousness and actually consider this state of pseudo-legalization for what it is and not what activists imagine, it all makes perfect sense. Local authorities won't arrest us because what we're doing is legal at the state level. At the same time, federal authorities won't touch us because we're not worth the expense. The patients win because they can still be provided quality medicine from reputable people. At the end of the day, it's all about the money. If you're a DEA agent, are you going to push on small low-level operations or are you going to expand your federal wallet by following the big money?
While maintaining an off-the-federal-radar state by state strategy, the federal strategy to legalize should get the most focus.. and funding. That federal strategy has multiple approaches – voting for the right people in the US Congress (something we all can do) and bringing the DEA to the US Supreme Court (something Americans for Safe Access is doing).
Read more...