Pres. Anthony's Marijuana Q&A #002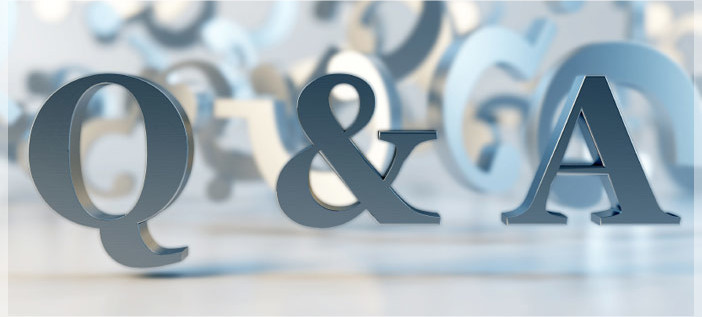 Intro
Well folks, here I am back with a few more good questions from you budding marijuana growers.But, before I continue, I want to make sure people understand that there are hundreds of thousands of marijuana growers right here in the United States. Many of them are on forums like ICMag, ready and willing to help teach folks, like yourself, exactly how to grow marijuana safely and securely from criminals and cops alike. You can also purchase books like Ed Rosenthal's Marijuana Grower's Handbook: The Indoor High Yield Guide or Jorge Cervantes's Marijuana Horticulture: The Indoor/Outdoor Medical Growers Guide.

So, join the forums and get the books. I can answer questions some of your questions but I am not the best authority and I am only one guy.
On to the Questions & Answers
Anthony,
I found your blog while looking up some growing tips and ideas for "grass". Please see the attached pictures and tell me what you think.
In summary, the first pic is about 4 weeks into growing. I germinated the seeds and planted them (2 plants) in 1/2 liter pots. I've got two growing now. The second and third pics are after trimming the roots a quarter-inch and repacking in miracle grow potting soil (basic $5 bag). The age at these pics are about 6 weeks +/-. As for growing conditions, these are growing in South Texas, average daily temperature is 90-101 degrees, humidity anywhere from 20-40%, UV indexes of 7-9 daily, and light winds. I've been giving the plants 1 1/4 cups of water per pot each day except until recently. I had to move the pots to a secret location because of neighbors. The pots are still out in the open but now receive about 10 hours of sunlight due to their location; they're behind a large rock that blocks their sunlight from about 4pm-7am.
It's my first time growing – now that I'm out of school I can focus real time on doing this. I'm tired of buying and want to grow a SMALL amount for personal use. I'm extremely intrigued by your micro-scale plants (the soil grown 1-ounce plant is amazing! that's what i'm shooting for). If you could give me some advice on what i've got growing now i'd really appreciate it as well as where to begin growing those 1-oz. plants. As I said I'm in about the 7th week of growing and i need to know what to do now. Any advice is greatly appreciated. Thanks a lot.
Your plants look very healthy.
The issue with the light isn't so bad. It's more important that the plant receive at least 12 hours of darkness or sleep. 10 hours of light affects the plant by making it mature faster but the yield will be lower. Essentially you're on a sort of 22 hour day. Although, it's not ideal, it's ok. On the other side of the coin, if you were indoors, you could extend the hours of light and increase yield as long as the plant gets the minimum of 12 hours of sleep. But, of course, it would take longer because you would be on a 26-hour day, for example.
Since they are outdoors, you don't need to feed them so often. Just make sure the soil is damp, even allow it to dry out a bit at the top. They sell soil testers at garden shops for pretty cheap. I got one for $5 about 2 yrs ago. Or just shove your finger deep in the soil to make sure the soil is moist.
Marijuana is a very strong and hardy plant. The best growers will tell you to simply leave it alone and let nature handle it. The worst growers are the ones who interfere too much. The best advice I can give you is to just let them grow and learn what you can for next time.
As far as the 1oz grow, it's more of a hobby of some growers who just like to show off their ability and have a little fun. I use it as an extreme example of how we can grow at home without worrying about 9 foot tall plants. Those pics don't belong to me.
Hi. I started growing weed and didn't think it would acually work. Now I have 4 little small plants and one big one but the problem is 3 of the small plants are in the same pot and close together. Can I do anythingy about it? The big one is also in the same pot of the 4th one and now the big one has outgrow the little one by alot and i need help. I was considering growing again and doing it the right way. Can you give me any tips. I did the first ones outdoors. Should I grow my new ones indoors?
Well depending on how big the flower pot is, they might be able to hang out there if you're keeping them small. But, I'd advise transplanting them to separate pots with fresh soil immediately. The roots most likely will get tangled as it grows so try to separate without doing to much damage.
Let them grow out and see what happens. You can only learn from this point on anyway. As far as tips, get a book on marijuana growing by either Jorge Cervantes or Ed Rosenthal and there are other authors as well. And, sign up at icmag.com. You'll get help from hundreds of other growers as well. While you're reading and getting a better idea of what's involved, you can continue with what you have now, scrap and start over, or start another bunch of seeds.
As far as the next grow, I'd do it inside because the grow season has already begun outdoors. It may be a bit more work but there's nothing better than having a higher level of control over your grow. Also, you don't want to get spotted by nosey neighbors, someone passing by, or cops in helicopters. If you're gonna take that chance you better know what you're doing.
Good luck. Stay safe.
I was wondering if there is any type of heating lamp that is the best to get?
No problem. You're not looking for heating lamp but the lights you would want do get hot. The "big boy" growers use HID lights which include HPS (orangish) and MH (bluish). Since you're just starting out, go for CFL lights because they stay pretty cool and are cheaper. The drawback is the light isn't as strong so your final amount will suffer. Check out BGHydro for grow supplies. They've got it all.