New Marijuana Growers Beware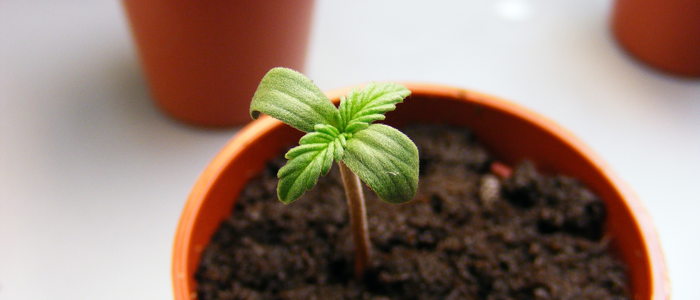 Germination
I've been pretty quiet lately, just interested in handling my own business and keeping my finger on the pulse of grower community through forums and the people I know. I want to speak on something that's bugging the hell out of me (which is usually the only time I speak).
Who the hell is behind BCSeeds.com?
Vegetation
Marijuana seeds are a huge and important commodity to the grower community. As a grower and connoisseur, I know that marijuana is not all the same. Ask any grower, medical user, or connoisseur. A typical person, using or not, wouldn't understand the nuances of marijuana to appreciate the different effects.
Once you get to the point where you're looking for specific traits, that's when you start paying attention to the names and how they differentiate from one another. You can tell by the leaf structure that a plant is either sativa or indica or which side is most prominent in a hybrid. You can smoke marijuana and relate to it beyond the typical comment, "This is good shit!"
Flower
As a grower and connoisseur, I am extremely pissed off at BCSeeds.com for attempting to take advantage of marijuana growers. They claim their marijuana is the "world's strongest" alluding to its high percentage of THC. Take a look at some of their seed stock… [link]

Pickle Bud @ $2,995 CND

($2850 USD)

Oracle Bud @ $1,995CND

($1898 USD)

Labrynth @ $1,495 CND

($1,422 USD)

Euphora Express @ $1,495 CND

($1,422 USD)

If you've already looked into purchasing seeds, you know these prices are upwards of 10 (ten) times higher than normal pricing for the more popular strains of marijuana…

While I want to say that BCSeeds's claims are total bullshit, I will give them a chance to prove it. I want to see diaries/journals of their marijuana plants from seed to harvest with pictures. I want to see video of the THC testing by an independent party.

In other words, I want justification for these ridiculous claims and outrageous prices.

Also, I want to point out that these strains – Jack Herer, NYC Diesel, and Trainwreck – are popular due to their numerous awards. In other words, the men behind these strains of marijuana had the guts to compete against other breeders. Where are BCSeeds's awards that may at least help justify these outrageous prices?
Harvest
If you have $2,850 to purchase "pickle bud" seeds, I suggest you go to Canada and pick them up personally. It's not to insure that you receive your product. It's to make sure that you have a face and concrete location to associate this nonsense WHEN you want your money back.
Cure/Smoke
Don't buy from BCSeeds until they do a better job of proving their claims. Don't get ripped off by these people. Stick with the award winners. They've won awards for a reason.