New Approach Washington Ad Isn't That Great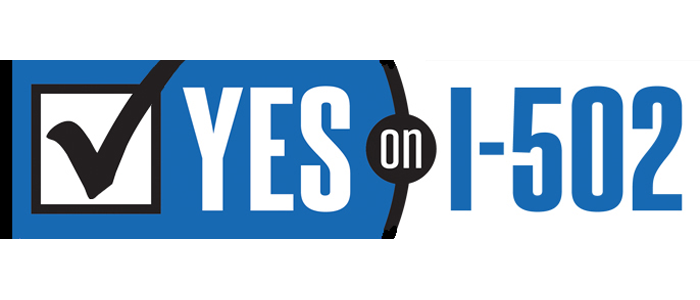 Comments Off

on New Approach Washington Ad Isn't That Great
, 07/08/2012, by
anthonytaurus
, in
Opinion
I've been doing marketing, specifically advertising and branding, for longer than I've been smoking marijuana. And, I just was not persuaded by this New Approach Washington's ad for marijuana legalization. However, the composition of the piece was perfect. I love the idea of this young Barbra Bush crossed with a bit of Sarah Palin. She looks more like America's typical soccer mom – somewhat conservative and harmless. But, she's waiting at the coffee shop, not at home or a park bench with the kids.
Well, she's White; you've just appealed to 65% of the US Population. She's a mother; that scores well with a huge demographic of mothers, people who love their mothers, and women who want to be mothers. The iconic coffee shop; that's for the hipsters. She's talking about marijuana legalization; it's picked up a lot of steam, become a hot topic.
It's all of these little mirrors that reflect so many parts of America.
It's the writing, acting, and direction that loses the most points. I believe it could have been done better. The writing was just talking points. The woman seemed to change facial expressions from goofy smile to stern disapproval with each point. Basically, the ad is cluttered. There's no singular focus. After watching it a few times, I still can't remember the talking points. I don't want to remember them. It's too much, too fast.
It's like rolling a fat blunt and being forced to smoke it quickly when it's better to spread it out over the day. That's my point.
The ad should have been ads, one main commercial and the rest posted up at the main site and/or Youtube. The concept is to show a series of lifestyles around marijuana. There would be a group of women. I could imagine it as a group of friends or a family – young adult, mother, grandmother. They'd either be at the coffee shop, at home, or even in the car driving. The idea of a family is powerful because of the generational intersection and everyone is over 21 (young adult 22, mom is 40, grandma is 61). That's the perfect "location" for the conversation.
They're at a coffee shop. Ellen (mother) brings up her disapproval of her (young adult) daughter, Danni using marijuana. Danni dropped a sizable baggy of it when she went to hug her mother. Ellen looks to her mother (grandmother), Jody, to be on her side of things. Danni doesn't have to defend herself to anyone; she's the model marijuana user. She's got a good job as a paralegal and lives on her own. They don't drug test at the law firm so her job is safe. Who said she smokes marijuana? She cooks it.
While the series would start from the "Hug" scene, the main commercial ad would have been the final scene, the conclusion piece. Mother decides her daughter's marijuana use isn't so terrible. Grandma told a story about catching Mother smoking as a teen and confesses to being a beneficiary of Daughter's cooking.
It needs to be formatted into script form. I'll get to it later.
By the way, to all those in Washington, vote "Yes" on I-502.
This measure would license and regulate marijuana production, distribution, and possession for persons over twenty-one; remove state-law criminal and civil penalties for activities that it authorizes; tax marijuana sales; and earmark marijuana-related revenues.